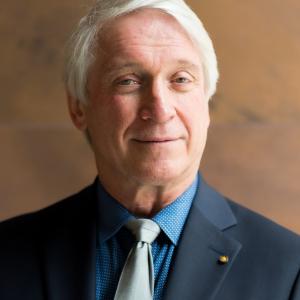 Stephen Hinshaw is Distinguished Professor of Psychology at UC Berkeley, where he was Department Chair from 2004-2011, and Professor of Psychiatry and Behavioral Sciences at UC San Francisco. He received his A.B. from Harvard (summa cum laude) and, after directing school programs and residential summer camps for children with special needs, his doctorate in clinical psychology from UCLA. He was a post-doctoral fellow in clinical psychology at the Langley Porter Institute of UC San Francisco.
His research focuses on developmental psychopathology, clinical interventions with children and adolescents with externalizing problems, and both understanding and reducing mental illness stigma. He has received over $20 million in NIH funding and an equal amount in foundation support. Currently, he serves as co-director of the UCSF-UC Berkeley Schwab Dyslexia and Cognitive Diversity Center and heads the Awareness & Hope (stigma-reduction) arm of the UCLA/UC Berkeley Depression Grand Challenge.
Dr. Hinshaw has authored over 410 articles, chapters, and commentaries plus12 books. His memoir, Another Kind of Madness: A Journey through the Stigma and Hope of Mental Illness (St. Martin's, 2017), was awarded Best Book in Autobiography/Memoir by the American BookFest in 2018. From 2009-2014 he was editor of Psychological Bulletin, the most cited journal in psychology. He is a fellow of the Association for Psychological Science, the American Psychological Association, and the American Association for the Advancement of Science (AAAS).
A master teacher, Hinshaw received a Distinguished Teaching Award from UC Berkeley's Division of Social Sciences in 2001, as well as the 2020 Excellence in Teaching Award from Phi Beta Kappa of Northern California. His Great Lecture series from the Teaching Company, "Origins of the Human Mind," was published in 2010.
His numerous national and international awards for research contributions include the following (he is the only individual to have received all six):

Distinguished Scientist Award, Society for a Science of Clinical Psychology (2015)
James McKeen Cattell Award, Association for Psychological Science (2016)—its highest award, for a lifetime of distinguished contributions to applied psychological research
Distinguished Scientific Contributions to Child Development Award, Society for Research in Child Development (2017)
Ruane Prize for Outstanding Achievement in Child and Adolescent Psychiatric Research, Brain & Behavior Research Foundation (2019)
Distinguished Scientific Contributions Award, American Psychological Association (2020)
Sarnat International Prize in Mental Health, National Academy of Medicine (2020)

In addition, he was elected (2021) into the American Academy of Arts and Sciences and received a lifetime achievement award (2022) for research from the international research group on neurodevelopmental disorders known as Eunethydis. He is also the recent recipient of the Mentor Award from the Association for Psychological Science (2023)
Hinshaw's work has been featured regularly in the media, including the New York Times, Washington Post, Huffington Post, Wall Street Journal, Today Show, CBS Evening News, ABC World News Tonight, PBS, CNN, and many more.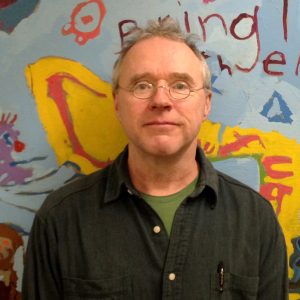 Peter Gillette, PhD, received his A.B. in Philosophy at Cornell University and his Ph.D. in Developmental Psychology from U.C. Berkeley. His research has ranged from numeric competency in young children, to family systems interventions (Supporting Father Involvement), to the Berkeley Girls with ADHD Longitudinal Study. He has worked as an editor and developer for the California Desired Results Developmental Profile, and as series editor for Education.com. For the Hinshaw Lab, he provides IT and data analysis support.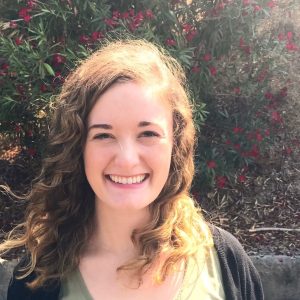 Laura Henry is a 7th year doctoral student in the Clinical Science program. She received her B.S. from Northwestern University and then completed a post-baccalaureate research fellowship at the National Institute of Mental Health. Laura's research focuses on the development and treatment of attention and learning difficulties among children with neurodevelopmental disorders such as ADHD and how such difficulties might be linked to emotional well-being and daily life functioning. Her doctoral research has been supported by a National Science Foundation Graduate Research Fellowship. She is currently completing her predoctoral clinical psychology internship at UCSF.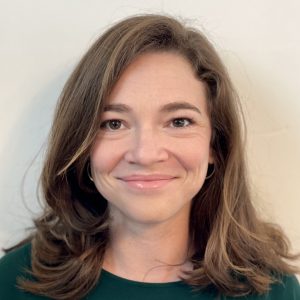 Ashley Halkett is a 7th year doctoral student in the Clinical Science program. She received her B.A. in Psychology and a certificate in Gender & Sexuality studies from Princeton in 2013, and completed her M.Phil in Social & Developmental Psychology at the University of Cambridge. She worked for three years at the Weill Cornell Institute of Geriatric Psychiatry studying depression and elder abuse before coming to Berkeley. Ashley is currently studying sexual health and behavior in girls with and without histories of childhood ADHD, including the role of intimate partner violence in the development of risky behavior. She is currently on internship at UCSF.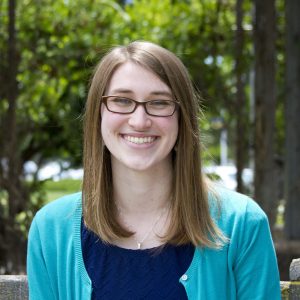 Laura Bell is a 7th year doctoral student in the Clinical Science program. She received a B.A. in Psychology and B.S. in Neurobiology, Physiology, & Behavior from UC Davis with a minor in Human Development. From 2013 to 2017, she worked as a staff research assistant with Drs. Sally Ozonoff and Meghan Miller at the UC Davis MIND Institute, and completed an honors thesis under their mentorship investigating early behavioral markers of ADHD.  She also served as a research assistant for two years at the UC Davis CAARE Center conducting research on Parent Child Interaction Therapy (PCIT).  Laura's current research interests include the interplay among temperament, personality, and psychopathology across development, as well as workplace disclosure of mental illness.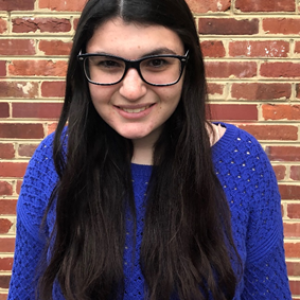 Emily Rosenthal is a 5th year doctoral student in the Clinical Science program. She received her B.S. in Human Development from Cornell University with minors in Policy Analysis and Management, Psychology, and Gerontology. While at Cornell, she worked as a research assistant in the Adolescent Transitions Lab with Dr. Jane Mendle studying the impact of pubertal development and its timing on adolescent outcomes. Her honors thesis explored ADHD as a form of identity among adults with the disorder. Prior to coming to Berkeley, she spent one year working as a post-baccalaureate Intramural Research Training Award (IRTA) fellow at the National Institutes of Health where she explored quality of life and physical functioning among individuals with chronic graft versus host disease. Emily is currently studying factors that may contribute to the onset of internalizing and externalizing comorbidities among individuals with ADHD, with a particular focus on adolescence and emotion regulation. She is also exploring how individuals with ADHD perceive the disorder and associated social, behavioral, and emotional challenges.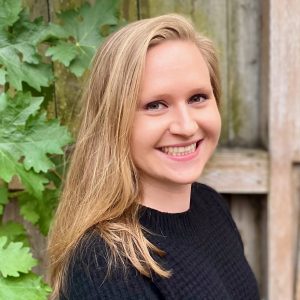 Sinclaire O'Grady is a 5th year doctoral student in the Clinical Science program. She received her B.A. in Psychology from New York University where she worked with Dr. Karen Adolph and completed an honors thesis under her mentorship studying infant locomotor exploration. She also interned for a year in the Child & Adolescent Inpatient Psychiatry Units at Bellevue Hospital. Prior to attending UC Berkeley, Sinclaire was a research coordinator in the Perinatal Pathways Lab of Dr. Catherine Monk at Columbia University investigating the effects of maternal distress on fetal and infant development and early preventions for mental illness. Sinclaire's primary research interests include 1.) developmental pathways to self-harmful behaviors, with emphasis on trait impulsivity, trauma, emotion dysregulation, and suicidality, and 2.) mechanisms of change in evidence-based treatments. Her clinical interests focus on providing evidence-based interventions (i.e., CBT, DBT) to children, adolescents, and adults; she has obtained clinical training at the UC Berkeley Psychology Clinic, Clearwater Clinic, UCSF, and the SFVA.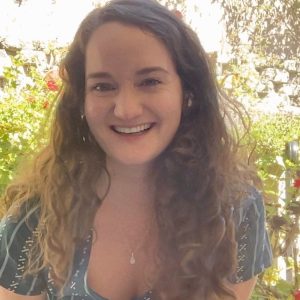 Patricia Porter is a 3rd year doctoral student in the Clinical Science program. She received her B.A. in Physics from Carleton College and worked as a healthcare management consultant for three years before returning to school to study Psychology. Her research explores developmental pathways leading to self-harmful behaviors and ways to promote resiliency among high-risk samples. Patricia is currently studying how impulsivity in childhood relates to the development of different stress response profiles and later risk for self-harm. Additionally, her recent work examines how childhood protective factors relate to developmental trajectories of psychopathology symptoms and positive adjustment both among women with ADHD and within a diverse community sample. Patricia's research is generously supported by the NSF Graduate Research Fellowship and UC Berkeley Fellowship.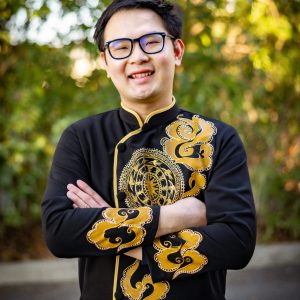 Nick Nguyen is a second-year doctoral student in the Clinical Science program at UC Berkeley. His current research interests include: developmental psychopathology; impacts of socio-ecological factors on youth development and health; resilience in women with ADHD; combating stigma surrounding mental illness through humanization; making science accessible via data viz, infographics, and storytelling; advocating for policy changes and promoting health equity among marginalized communities. Nick's work is generously supported by the NSF Graduate Research Fellowship, the UC Berkeley Chancellor's Fellowship, as well as UCLA and the Child Mind Institute. When not at work, Nick enjoys spending time with his family (e.g., cooking new dishes, playing with his two dogs) and tackling his ever-growing backlog of video games.
Interested in joining the Hinshaw Lab?
Email Dr. Gillette: gillette@berkeley.edu